Sponsor our 40th Anniversary Recording of Elgar's The Kingdom
2024 is a special year for Crouch End Festival Chorus: Our 40th Anniversary.
Forty years ago, in 1984 David Temple and John Gregson created a scratch choir to perform Verdi's Requiem in their local Crouch End Arts Festival, and Crouch End Festival Chorus was born.
Recording has been an important part of the Crouch End Festival Chorus story so far – beginning with a vinyl 'single' of our first commission to our most recent recording of the music of Fanny and Felix Mendelssohn - due for release early in the New Year.
Under conductor David Temple, the chorus has been prolific in the recording studio and appears on well over 150 recordings. The variety of genres is remarkable and sets us apart from all other choirs.
So what better way to celebrate our next significant birthday than with a new recording of Elgar's monumental work The Kingdom with Signum Records. Elgar is a particular favourite of our Music Director David Temple who believes passionately that this is Elgar's greatest choral work. In reviewing a previous performance, the editor (Martin Bird) of The Elgar Society wrote:
'Put simply, it was the finest performance of The Kingdom that I have ever heard, or can ever hope to hear. In David Temple there was, for once, a conductor who actually took notice of the directions Elgar has given in his score, and the result was a revelation.'
The recording is scheduled to take place in February 2024 under the Direction of David Temple MBE and will also feature the London Mozart Players and world class soloists, including Dame Sarah Connolly.
---

WILL YOU HELP US MAKE IT HAPPEN?
Crouch End Festival Chorus needs to invest £40,000 to cover the artistic costs associated with the recording (conductor, soloists, orchestra, venue hire and music hire). Signum Records will fund the recording, editing, mastering, artwork, manufacturing and marketing. This is the typical arrangement for classical recordings today, with professional ensembles regularly raising funds to enable high-quality classical recordings to be produced.
As part of a series of fundraising initiatives for this anniversary recording we are aiming to cover at least £10,000 through two levels of sponsorship.
---

Sponsorship Packages
Platinum Sponsors (£1,000 and above) will receive:
An invitation to attend one of the album recording sessions to hear the record being made

Two top-price tickets for one of CEFC's Anniversary Year Concerts, plus programmes and interval drinks

A note of thanks and (if requested) a short dedication in the CD notes

A free CD and/or download
Gold Sponsors (£250 +) will receive
A note of thanks and (if requested) a short dedication in the CD notes

A free CD and/or download
To buy a sponsorship package, contact the choir's Fundraising Manager, Sue Steel at fundraising@cefc.org.uk


---
You can make smaller on-line donations using this button.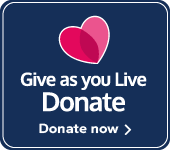 Donate securely by credit or debit card. Adding Gift Aid to your donation means we can claim tax back and make your gift go even further.
Any donations received on CEFCs Give as You Live Donate page between 1 October 2023 and 31 January 2024 will be allocated to the Elgar recording.


---
In the unlikely event that the Elgar recording does not go ahead, CEFC will refund any personal donations made in support of it.
---