Support us
United by our passion for singing, Crouch End Festival Chorus singers and members come from all walks of life.
Our singers pay an annual subscription towards funding the choir, and volunteer their time and energy to ensure we can maintain our innovative approach to choral music, but we also need your support to continue our work.
We are committed to education and outreach, especially to schools and youth groups. We want to nurture the choral singers of the future and inspire a love and understanding of the music we sing in a wide audience. We also commission new pieces, extending the choral repertoire and helping to keep choral music alive.
Crouch End Festival Chorus is a registered charity (number 1110790).
How can you support Crouch End Festival Chorus?
Individuals and families can support our work by becoming Friends of Crouch End Festival Chorus: making a key contribution to our future singing, commissioning and educational programme.
You can also show your support by buying tickets to our concerts and keeping up-to-date with our latest news on Facebook, Twitter and Instagram and sharing it with other music fans.
We welcome approaches by businesses interested in advertising with us or sponsoring our events.
Give a donation now
Donate securely by credit or debit card. Adding Gift Aid to your donation means we can claim tax back and make your gift go even further.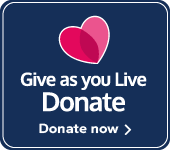 Set up a regular direct debit
If you would like to give regularly to support Crouch End Festival Chorus you can set up a direct debit.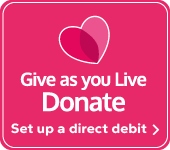 Donate offline
If you prefer to donate offline please send your cheque (made payable to CEFC) and GiftAid form (if desired) to: Sue Steel, CEFC Fundraising Manager, c/o 1st Floor, Sackville House, 143-149 Fenchurch Street, London EC3M 6BL.
If you shop online for clothes, white goods, groceries, flights, hotels, holidays - just about anything really - you can donate to CEFC via Give As You Live without it costing you a penny!
You can also get cash cards for buying groceries in-store which will also give us a donation on your spend. Most of the well known retailers and travel stores are in the scheme.
It's easy to do and we will benefit from between 0.5 and 3% of the cost of your purchase.